Where LEGENDS are born and buil

t
HE

Forged

wheels manufactured for Performance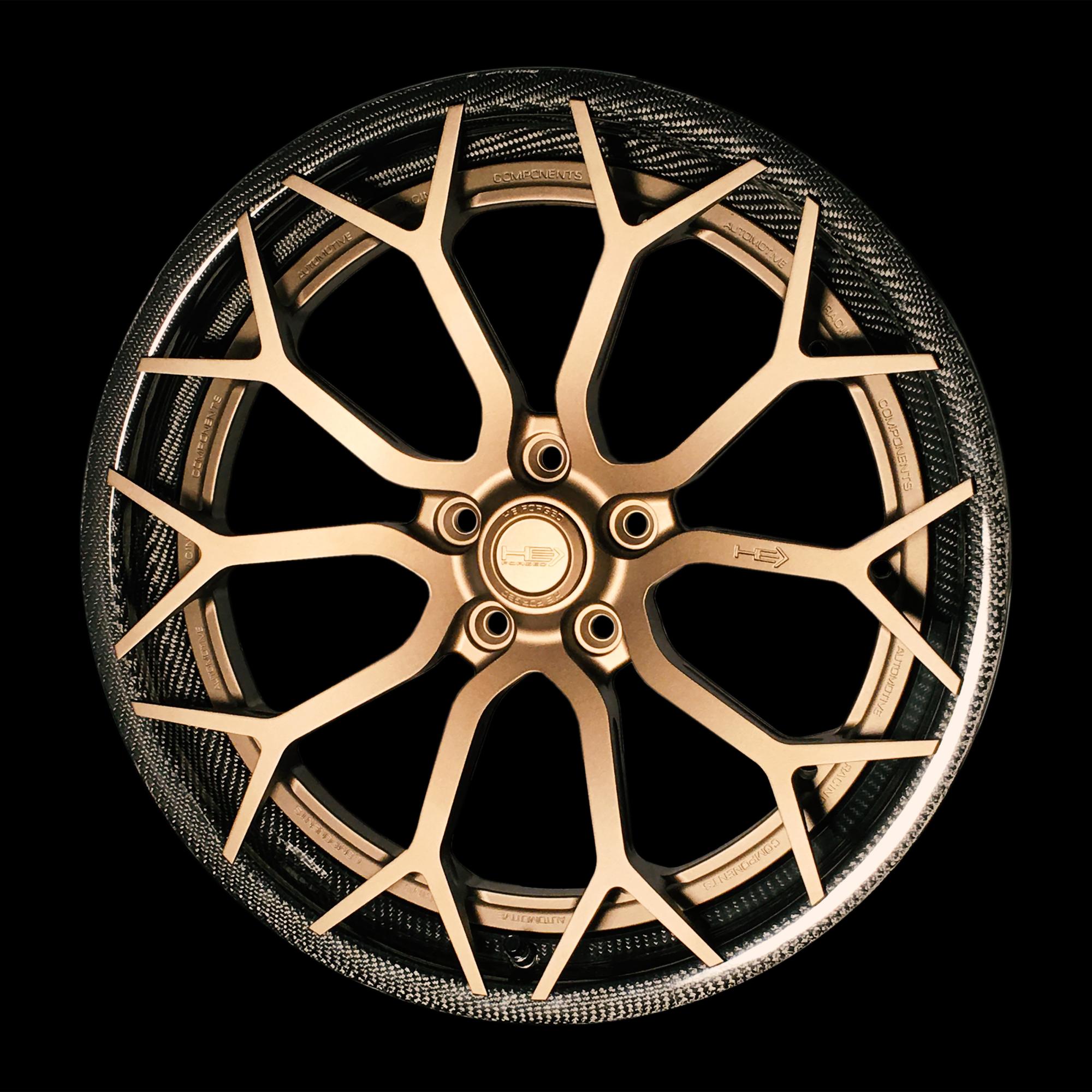 GT1000 "SPIDER"
CARBON HYBRID Wheel
Rotational Mass Reduction is the way to increase your peak horsepower at a lower wheel speed. Our Carbon Hybrid hoops are as much as 43% lighter than their aluminum spun cousins. GT1000 Series of wheels consist of a Forged Aluminum center bolted to a Carbon Fiber hoop for a true 2-pice wheel design.
CARBON HYBRID Wheels are currently available as a custom order wheel
The GT1000 Series wheels combine a forged aluminum centers with a revolutionary carbon fiber hoop to deliver the ultimate in unparalleled lightweight performance. If you appreciate the world's most advanced wheel technology & want to stand apart from the crowd, our GT1000 Series is the wheel choice for you. Our custom order CARBON HYBRID wheels are quite literally created just for you. They are available in 19, 20, 21 and 22-inch fitments, each uniquely engineered for your modern or classic Muscle Car, Sport Car, Trifive, Hot Rod, Custom Truck & SUV applications.
19-inch
19 X 8.5 - $3850ea
19 X 9 - $3850ea
20-inch
20 X 8.5 - $3910ea
20 X 10 - $3975ea
20 X 11 - $3975ea
21-inch
21 X 9 - $4925ea
21 X 11 - $5250ea
22-inch
22 X 9 - $5650ea
22 X 10 - $5650ea